For more information on these topics, please visit the Apologetics or the Other Religious Movements sections of our web catalog; or click here to order a free information packet.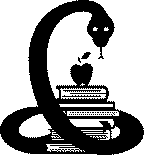 Back to School
By Allan McConnell
Back to School! Those three simple words can elicit a wide range of emotions from both students and parents. When I was a young boy, the start of another school year was an exciting time. As I grew older, the excitement of "back to school" waned; instead, it came to mean that summer was over and the boring routine was starting once again.
Now, as a parent, "back to school" elicits emotions, too: relief that summer is over (I can finally get back to my "boring" routine!), and fear. That's right—fear. While we are getting our sons and daughters ready to enter their classrooms, many who do not share our Christian beliefs are preparing to enter classrooms as well.
"Back to school" is also a very busy time for Watchman Fellowship. Parents and educators who are concerned about spiritual issues in the schools, and home-schoolers as well, call on us asking for information and counseling on these issues.
Now more than ever, non-Christian—even anti-Christian—religions and belief systems are creeping into our public and private schools through textbooks, lesson plans and our children's peers. It began years ago in our colleges and universities, where parents had little knowledge or control over the information being taught or provided to their older children. But today the New Age Movement, Eastern mysticism, Islam, Wicca and countless other belief systems are showing up in our high schools, middle schools and even our elementary and pre-schools.
Several weeks ago the Jefferson County (Alabama) schools started a new school year, and among some of the important papers sent home with some students was a letter from a teacher: "This year we will be embarking on a new project in our school, a program on Character Education. We would like to keep you informed of our efforts in this area, since we know that 'It takes a whole village to raise a child.'"
The letter goes further to state that the values that the school would be teaching "are among those that are universally accepted in a democratic society." The character traits listed in the letter—respect, responsibility, compassion, faith, commitment, love, wisdom, health and humor—are certainly important in any open society. However, the basis on which these are taught, and where they are taught as well, is very important, especially to Christian parents.
Attached to the letter were copies of several pages on the subject of "respect" from Character Education Year 1 Grades 6-12 by John Heidel and Marion Lyman-Merserau (Nashville, TN: Incentive Publications, Inc.). The section of the book that teaches "respect" starts with several quotes from the Bible and tells the story of the prostitute who washed Jesus' feet from Luke 7:36-50. But it is followed by selections from two Islamic sources, Teachings of Rumi and the Mishkat-ul-masabi. Another page titled The Golden Rule Through The Ages provides selections from Zoroastrianism, Buddhism, Taoism, Confucianism, Greek Philosophy, Hinduism, Judaism, Christianity, Islam and Baha'i. The teacher's letter closes by telling parents, "We look forward to having you join us in this worthwhile effort to continue to foster the character education which you have already begun with your children."
Schools both public and private should help develop good citizens, but for the believer, character education should be grounded on the Word of God—the Bible. Deuteronomy 6:6-7 is a good reminder of this principle: "These commandments that I give you today are to be upon your hearts. Impress them on your children. Talk about them when you sit at home and when you walk along the road, when you lie down and when you get up."
Several years ago, students at Homewood (Alabama) High School were assigned a project to make an offrenda, which is an altar used in the Mexican holiday Dia de los Muertos (Days of the Dead) celebrations. Dia de los Muertos is a major Mexican holiday, and study of the culture would be lacking without some understanding of it. However, having high school students build altars designed to invite the spirits of the dead was highly inappropriate. With the help of Watchman Fellowship's accurate information on Dia de los Muertos, we were able to convince the school that this was an unsuitable activity.
Many parents across the country are dealing with similar issues: Yoga is being taught in Aspen, Colorado public schools (see our "In The News" section). A student in Michigan who practices Wicca is demanding that she be permitted to wear a pentagram. Space wouldn't permit us to mention even a small amount of the strange spiritual things going on in the schools. Thankfully, because of the support of our generous donors, Watchman Fellowship is able to stand in the gap, providing accurate and valuable information to protect our children from these spiritual dangers. But more needs to be done.
While we recognize that spiritual counterfeits aimed at attracting our youth are a growing problem, programs designed to reach youth and their parents are very expensive. Our vision is to have a summer youth camp that will enable us to train teens to recognize spiritual dangers and to help share the good news of Jesus Christ with their friends. We also want to develop a program that will help high school seniors and their parents prepare for the drastic changes in spiritual environment that await them in college. As you get back into the swing of things after an action-packed summer, I urge you to prayerfully consider the needs of our nation's youth, and the impact that Watchman Fellowship can make. Your gift of $15 will help us provide a free information package to a concerned parent or educator. Your gift of $50 will help pay for a youth to attend a Watchman Fellowship youth conference, and your gift of $150 will help offset the cost of advertising and staffing a youth conference. If you sense the Lord leading you to help financially in this area, please mention that when you send your gift.
Your gift truly does make a difference!
Allan McConnell, serves as Executive Administrator at Watchman Fellowship's Birmingham, AL Office. He can be reached via e-mail by clicking here.
This article was excerpted from the Summer 2002 issue of The Watchman Update
For more information on these topics, please visit the Apologetics or the Other Religious Movements sections of our web catalog; or click here to order a free information packet.